Dynamic Circle Inc. provides custom internet application programming,web hosting and web design on Long Island. We specialize in bringing small to medium-sized companies to the Internet by creating dynamic database-driven web sites, providing web site hosting on our own servers and providing maintenance for these services. We use a mix of the following technologies to create custom web-based applications:
Microsoft ASP (VB Script)
Microsoft SQL Server 2005
HTML / Javascript
E-commerce Websites
Have a product or service to sell on the net? Let us build you an efficient, professional web presence that includes all the latest technology that will allow your customers to shop online. We specialize in:
Web-based Product Management
Custom Shopping Cart Systems
Online Payment Processing
Web-Based Order Management
PayPal Online Payments
Google Checkout
Authorize.Net Online Payment Integration (SIM and AIM)
Secure Web Server Certificates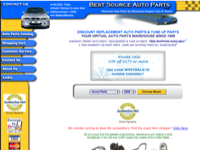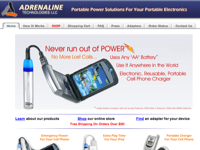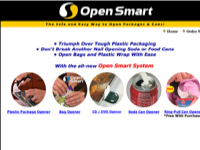 Some examples of our Custom E-Commerce Websites
Product / Data Management & Data Feeds
Do you sell on Yahoo! Stores
TM
, Amazon.com, or another major online shopping mall? We can develop a centralized, web-based application to handle your products. Store, edit your items, including images, in one place, from anywhere that has an internet connection. We can create custom modules to export the product data in many formats, and create data feeds for use in many external websites, shopping malls, and applications. We can also parse data from a data feed or existing database and import this into your own, web-accessible database.
Data Mining
With the proper permissions, we can create a custom web-based application to extract specific, web-formatted data from websites. This is great for price comparisons or to determine what items your e-store should sell, and at what price.
Informational Websites
Looking to make your company known on the Internet? Need to have a professional-looking website to advertise your products and services? Dynamic Circle Inc. can bring you online at a very reasonable cost. We will take care of all the hosting and programming…just give us an idea of the visual impression you wish to make, and we'll do the rest.
Pre-Existing Sites
Does your web site need a boost? Dynamic Circle Inc. will work with pre-existing web sites. If you already have a web presence that you wish to improve, add to, or change, we can assist! We can also assist in moving your site to our hosting facility
Search Engines
Your site is only as good as its ability to be found on via search engines and directories. We can work with you to develop a system of keywords and descriptions tailored to your site, to help improve your site's visability. Content is king, and relevant content and placement will natively help your position in major search engines.
Content / Logos
Dynamic Circle Inc. can work with you to describe your company's business.We can offer content and technical writing (tech writing) services, and can help present your company in a professional manner. Need help with your logo or graphics? We can work with you to create the look you want.